Glind Hot Water System
10 July 2012 by 0 Comments
The GLIND ORIGINAL HOT WATER SYSTEM
The most luxurious accessory you can add to your camping 4wd is a hot water shower.
Glind Original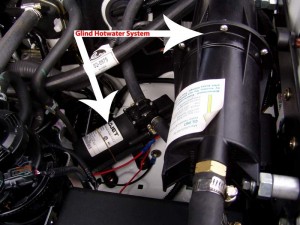 The Glind Hot Water system mounted under the bonnet of your 4wd gives you independence when travelling, with the ability to draw water from your jerry can or a creek. All the bits required for the installation of this unit are included in this Glind Original kit. A range of options are also available.
Optional mounting kit – add $50
It does take up a substantial amount of room
under the bonnet.
If required, fitting kits are available.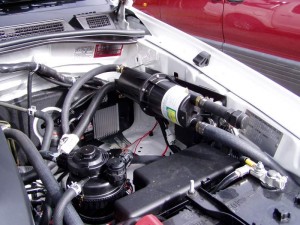 FlowJet pump & Heat Exchanger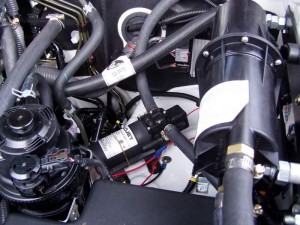 Mounting the pump directly onto the wheel arch, with the heat exchanger mounted above can limit your ability to fit a dual battery system in some vehicles, but your placement of these components is flexible. This kit is supplied with a low-flow 'FlowJet' pump, at only 35psi this unit will pump out 4.3 litres/min. However, Glind also offer a larger pump option with 50psi 11 litre/min for $30 extra.
Glind Original Hot Water System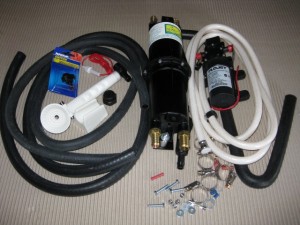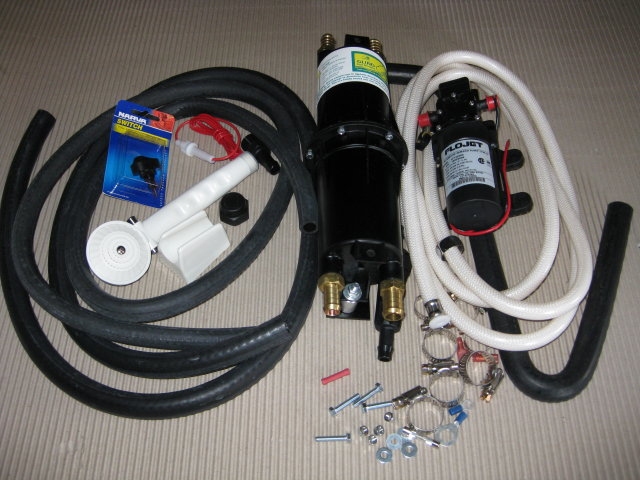 The Glind Heat Exchanger measures 355mm long x 105mm high, when choosing placement, consideration for the additional hose connections must be given. Fitting this unit to the 2012 Hilux was an easy fit, plenty of space. No dual battery system installed.
Glind Hot Water – 2012 Toyota Hilux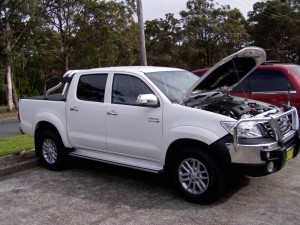 For more information on Glind Hot Water Systems please give us a call.
44475845