Ironman 4×4 Canopy $2255 RRP
Updated 22-01-15
Thermo-Plas Canopy – Smooth finish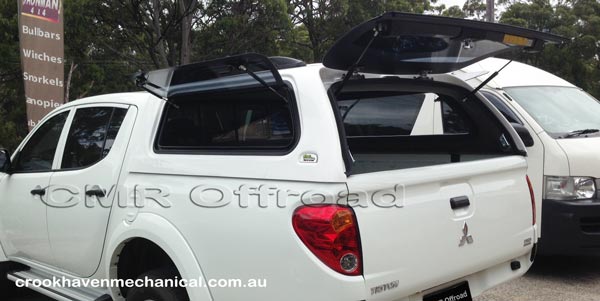 Ironman 4×4 Thermo-Plas Canopies are very affordable and have an excellent finish for their
budget conscious price.
Ironman 4×4 supply a quality built unit with all the accessories included in the price – $2255.00
what a bargain!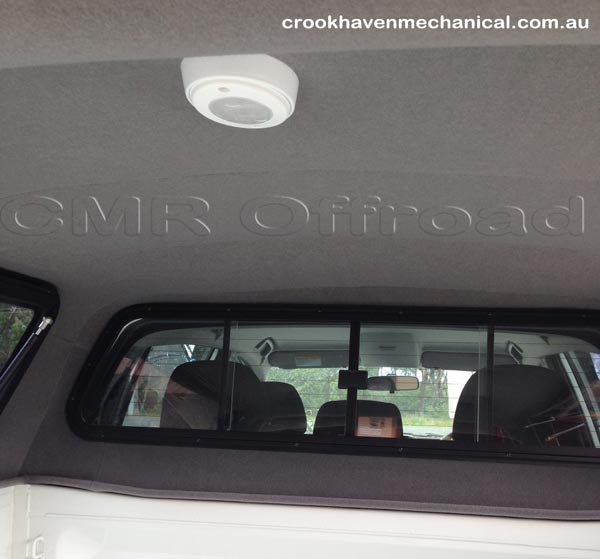 The carpeted interior is both practical and attractive, lightly padded for your protection when rummaging around in the back. Well trimmed and nicely finished.
The LED light is a great additon, centrally located to give full coverage of the storage area.
It may be only small but it does the job. With power already wired into the roof lining it would
be easy to upgrade the light to a larger unit if required later on.
Rear Sliding Window for Easy Cleaning
Quality Stainless Steel Fittings – The rear locking handle is an easy grip style nothing like
the old small T handles of yesteryear.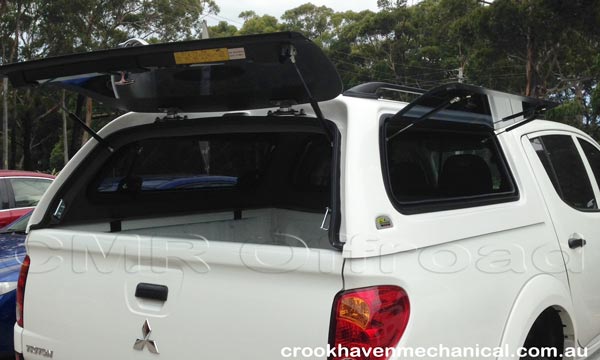 The lift-up windows are all gas assisted and the locks are all keyed alike. 
The canopy windows are tinted at no extra cost, helping you keep your valuables safe from prying eyes.
The large rear door is great, makes for easy packing and whilst driving, gives you an unobstructed rear view.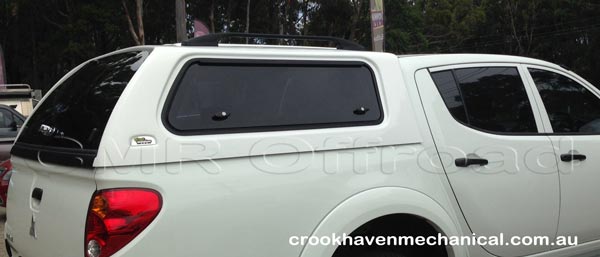 Roof rack rails are great for carrying extra loads, and these are rated to 80kgs and will fit with all brands of cross bars.
The Ironman 4×4 Thermo plas canopy is a real winner, both in overall appearance and price.
The smooth factory white finish is easily painted to match your vehicles paint code and
will last the lifetime of your vehicle.