Ironman 4×4 Double Swag – $425
11 January 2012 by 0 Comments
Ironman4x4 Double Swag unrolled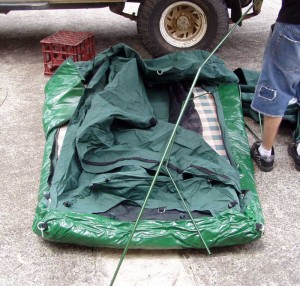 Once again the extensive range of Ironman4x4 4wd & camping products have shown how great their quality is for their amazingly low price.
This double swag will comfortably sleep 2. Or, if the weather is hot and you need a little extra elbow room this double swag will give one person a very luxurious nights sleep. Who said camping had to be rough.
Quality Heavy Duty Cover & PVC base
All Ironman Swags come with this quality heavy duty cover and the pvc base is as good as it gets. Solid ground protection for your weary 4wdriven-out bones.
Ironman4x4-DoubleSwag-QualityH/DBag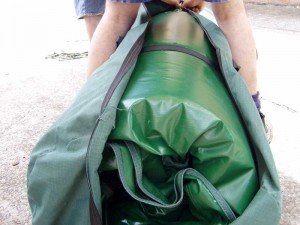 The cover is certainly roomy so packing up isn't that nightmare of re-rolling, push & shove.
Alloy poles, pegs & ropes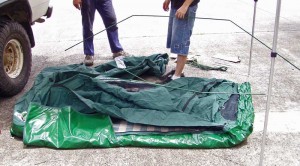 Included ropes and pegs to secure your swag against the forces of nature.
Alloy Poles – 3 hoops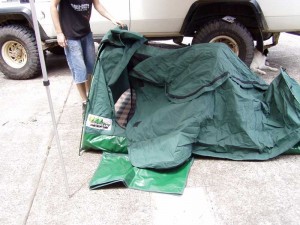 With alloy poles that quickly connect to form the 3 hoops that support the swag, keeping it off your sleeping body.
Insect proof mesh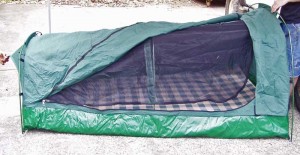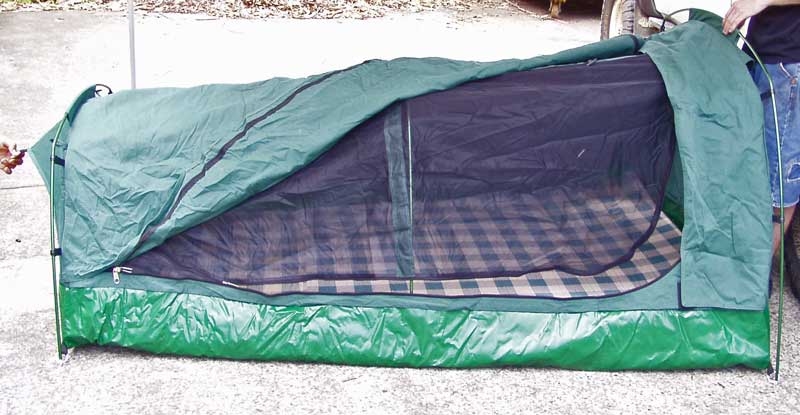 With the heavy duty 320gsm Ripstop canvas and insect proof mesh, this swag will keep out all the nasties and keep you safe & snug in all kinds of weather.
Ironman4x4 Double Swag side entry
With the large entry points at each end or either side getting in & out won't be a drama for either you or your better half. And BONUS storage pocket to keep your shoes out of the weather or away from spiders.
All windows & ends are screened and zippered inside & out, clearly a lot of thought and product testing has made this swag extremely usable.
Ironman4x4 Double Swag
This 7cm thick High Density Foam Mattress will rest your tired bones all night long. Plenty of ventilation for those steamy nightime activities….snoring that is.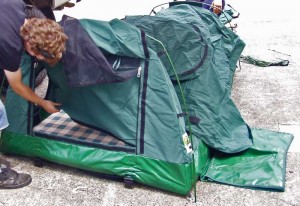 Almost a mini tent
With the 3 hoops supporting the ripstop canvas; this swag is almost a mini tent, complete with a bed….and is great value at $425
Call now to order one of these great IRONMAN 4X4 SWAGS – also available in a single at $375
02 4447 5845 freight extra