Tuena – between Goulburn and Bathurst
Tuena Campground
is half way between
Goulburn
and
Bathurst
on the
Abercrombie Rd
which is a fairly good bitumen road.
The campground has plenty of space to spread out, and is a lovely grassed area for your tent, camper or caravan. Bring a
gold pan
as they say there's
gold in the creek
and it's open to fossickers. During the warmer months this place is packed with families and little kiddies paddling in the shady creek. However, in the colder months when the nights are crisp and the mornings frosty, this place is near on empty. Camping in winter does require a few extra additions. I add hot water bottles, also packets of
(available from Woollies or Chemists everywhere).
I also have a thick knee blanket to ward off the night air,
as there is nothing better than sitting around a roaring campfire.
Grassy Campground
Every time we go past in summer or late spring this place is busy, and it is very popular with retirees in caravans. Power is available for a blow heater or similar electric heating in winter, and Air Con in the summer, if your in a caravan or camping trailer.
There are sheltered picnic tables and shady trees.
They even have wood-fired camp stoves made from old 40 gallon drums, spread out around the area for campers to cook on and sit around. Although they need a refurbish or a re-design, they are really only good to cook on if you have nothing else. There are lots of blackened earth hearths where campfires have been previously lit and it's always advisable to re-use those, not make new ones.
Tuena General Store
Parsons Store is open 9.30am – 7pm Monday, Wednesday, Friday and Saturday. (Closed for lunch 1-2pm) On Tuesday, Thursday and Sunday only open in the afternoon between 2pm – 7pm. But these hours can change so check with the Store on (02)48345235. Whilst your in there have a chat to the Parsons, you know their family have run this store since 1886. The current building was built in the '40s but there are original fittings from the first store inside, like the cedar counter. Also, the Tuena store has a liquor license since the old pub across the road closed a few years ago.
Camping Costs
Only a minimal fee of
$5 per night unpowered
is charged and payable at the store. And for that you get toilets and coin operated hot showers. However, if you want
power
it is still dirt cheap at
$10 per night
.
Take lots of $1 coins for the hot showers
How to Get Here
A perfect spot for a weekend camp or a little longer, as there is plenty to see and do within a short drive. Abercrombie Caves are wonderful, and just up the road. And there is plenty of forest tracks for a 4wd to explore.
The Abercrombie River Reserve next to the bridge is great for deep water swimming, but can be very dirty from inconsiderate campers. Well worth the stop to look around as another possible camping spot. Great for the canoe.
Where to go camping ???
It is always hard to find a spot that suites all of us, dogs included !!!
The choices of great camping spots are endless.
And finding them is even easier with apps like

Along with Google and Google Earth, my research on the net makes my old camping directory from 1980's seem tired and obsolete.
Great Locations
Sometimes a previously camped at spot is worth a revisit. I don't always need to go somewhere new. Going to a camping spot where no man has gone before requires a weekend recce prior to the big trip. We have a few unnamed and un-mapped spots which don't appear on the net or in any camps book. Quiet out of the way spots that really are only big enough for a few campers.
You can check out some of our other favorite spots here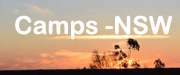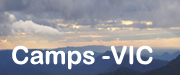 And ALL our favorite spots include our three essentials – camp fire – water – dog friendly
Remember to always take your rubbish with you.
Happy Camping